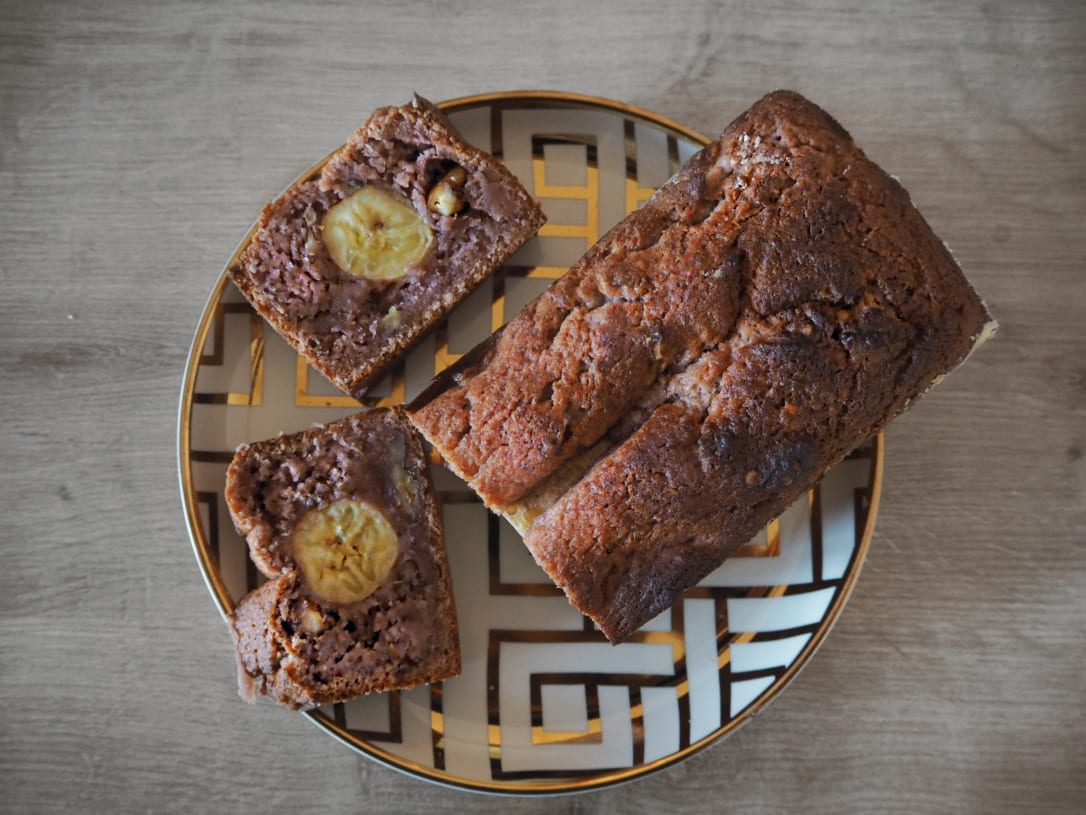 Here is the deal. I love eating and I like baked goods. Unfortunately, I am crap at baking- and I tend to use things in ways they were not intended to be used for.
So this happened 😀 I have been craving banana-bread for a while now (probably because I've been training like a mad-woman lately duh). Therefore, I fusioned a little bit of my quite limited patience with my questionable creativity and came up with a simple recipe including the awesome meal replacement powders by Jimmy Joy. I kindly received a big variety of their vegan assortment (PR Sample) a few weeks ago and have been using it for all sorts of recipes lately (remember the rosé and chocolate pancakes on Instagram?)!
Anyway- back to the relevant! Here you go- my vegan pinkish banana-bread without added (real) sugar! ♥
Ingredients:
4 ripe bananas
1/4 cup plantmilk (I used soy)
 1 cup flour
1 cup "Plenny Shake light raspberry" by Jimmy Joy →you can order it here.
1/4 cup melted coconut butter
1 cup erythrol
1/4 tsp salt
1 tsp baking powder
1 cup chopped and toasted walnuts
Directions:
Preheat oven to 350 F or 180°C
Mash 3 of the bananas well with a fork or blender
Combine oil and erythrol in a small bowl and whip till creamy
Add the bananas and milk to the oil/sugar and mix well
Sieve flour/plenny shake powder, add salt and baking powder- then add to the moist mixture.
Mix this all well to create a thick but moist dough (it'll be slightly pink yaaaay)
Fold in the chopped walnuts
Grease a long-ish pan and add some more flour if your pan tends to stick. This will ensure your ready banana-bread will come out of it without tears and Frustration.
Add the ready mixture to the tin. Peel another banana (make sure it's nice n long) and dumb it down the middle of the tin. That will give it a cool effect.
Bake it till it's golden brown on top and a tooth pick stuck into it comes out clean! about 40-45min will do!
Hope you like it! I guess it will work well with the other powders from Jimmy Joy too- or you use regular wholegrain four or make your own mix of flaxseeds + oatmeal+ protein powder- as you wish! The raspberry version is one of my favourites, since summer/spring can't come soon enough right?!
Let me know how yours turned out if you make it! ♥